For the annual International Ear Care Day 2015 we hooked up with lovely Gianluca from Berlin to find out more about hearing loss and its effects on everyday life, sex, clubbing, animal costume parties and everything beyond. You might think that only old people wearing fake teeth are affected by limited hearing, but this stereotype really doesn't have anything to do with reality. Before you continue reading, you might wanna check your ears with this lovely hearing test by Mimi Hearing Technologies. It is easy to do and will tell your party-loving ears what the dealio is. Done? Great, that let's get back to the man of the hour, our favorite Italian curly head and product manager.
Gianluca grew up in a suburb near Milan, Italy, where he got best of both worlds: the city and the countryside or as he himself would say: "There was really nothing going on there." Gianluca's family had a bunch of dogs and he managed to never choose a favorite. How very polite of him. No one really knows when his hearing loss started because when you're born you really don't speak right away, as some might know. As a baby he needed to take medicine for something totally different and the doctors believe this caused his hearing problem. But are they sure? Nope, not really.
I have no idea how I survived school without hearing aids. I became a master at lip-reading and sitting in the front row.
As a teenager I selected my friends according to how loud they were. People who mumbled were a total turn-off.
At age four he was given one of those huge flesh-colored hearing aids. Oh so fancy. Not. Luckily another doctor told him right before puberty that it wasn't necessary for him to wear it. Which wasn't exactly true, but Gianluca had other problems: He wore 11cm buffalo towers, worked a yellowish hair color and listened to disco music. Well, at least he tried – he really couldn't hear that well without an aid. His family is Italian and therefore super loud anyways, so that never was an issue. School again was another story. Smart-kid Gianluca always sat in the front row. He would do a little lip-reading here, try to pick up the rest there and somehow managed to graduate just fine. He was the first in his family who went university. At 19 he studied economics in Milan, bartending at night.
He went to a doctor's check-up for military service and they urged him to get his hearing checked out again. This was the moment of clarity for Gianluca: He knew he needed an aid again to properly work and get through life. And so he got one. Only a year later he changed his studies to computer science and got a job as an IT expert, where he started installing systems for newspapers to write, design and print their issues. He travelled for work, lived in Paris, Switzerland, the U.S. and dropped his studies in 2007, because he was a well-booked super nerd for computer stuff. In the same year he basically had enough of the whole IT ordeal. The lovely Italian packed exactly one suitcase and moved to Barcelona. Gianluca just loved the sea and a good old urban lifestyle. Neither did he know anyone, nor could he speak the language. And as we all know that is just enough to become a part time bartender, freelancer and professional party animal. Hell yeah. With the money he made in two weeks, he could live for three months. Nice.
But it wouldn't be Gianluca's life, if he didn't decide to start over again in Argentina. Let's cut it short here: Curly Sue studied photography in Buenos Aires, went back to Milan in 2009, never booked a paid job as a photographer, but developed a great eye for design, which helped him a lot when he started working as a product manager in London two and a half years ago. But let's be honest: The one thing that really moved Gianluca was the hearing aid market. He was fine with the wireless hearing aid he used, but not being able to swim and hear your friends in the water, to have passionate sex and hear your girlfriend moan or to just run through a summery rain shower because the stupid device could get wet and always needs to be taken out in these situations, yes, this pissed him off. The constant trips to the audiologist to get his aid fixed were no treat either. Funny thing is, once you walk out of the doctor's office one adjustment might have been fixed, but another problem comes up. Argh.
Gianluca is a smart man, able to program basically any chip driven device, but he couldn't even hack his hearing aid on his own. So life worked out just fine when he met the people of Mimi. Instead of going into competition to create a life-changing app that tests your hearing and sets your phone to your particular needs or develop a decently priced hearing aid, that might even – OMG! – look cool, they joined forces. Gianluca is not only Mimi's product manager but also their very own and very grateful guinea pig. Killing two birds with one stone. Bam.
The industry sends the wrong message: Please hide your hearing aid because you're disabled. Bullshit!
So he moved to Berlin a couple of months ago and is #proudtobeatmimi. He can't wait to try the company's first living hearing aid to balance his loss that is at 50 to 60 percent these days. Until then he will listen to Little Dragon taking out the device and putting on huge headphones to feel the beat and not be annoyed by the terrible feedback of the wireless devices when they are touched. Gianluca likes costumes of any kind, preferably ones that fit two or three people. He loves to party at Berlin's finest swimming pool club Stattbad Wedding and is the undefeated master of getting people on the dancefloor with hilarious moves he must have stolen from the 90s. For moral and environmental reasons the "I am really anal about pasta"-guy decided to convert to the vegetarian side. Thumbs up, bro.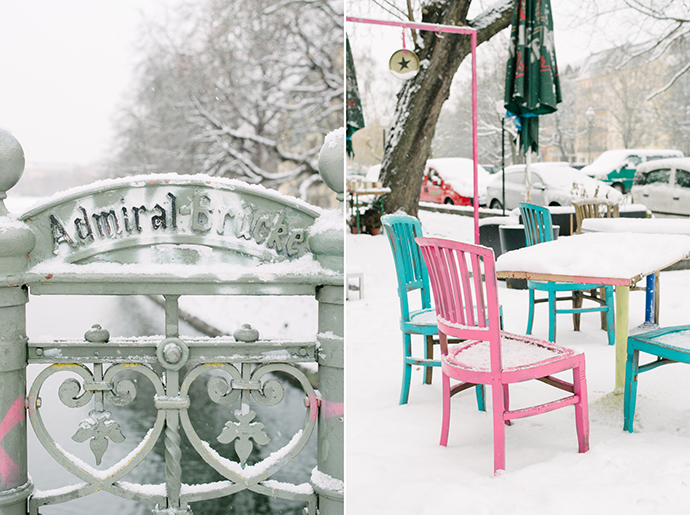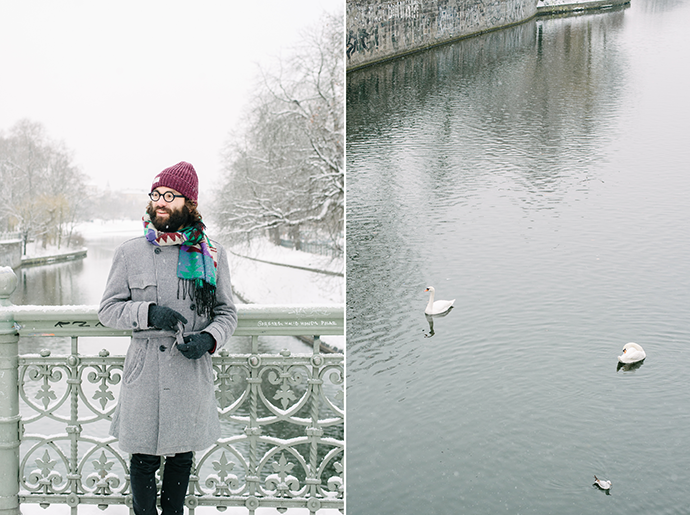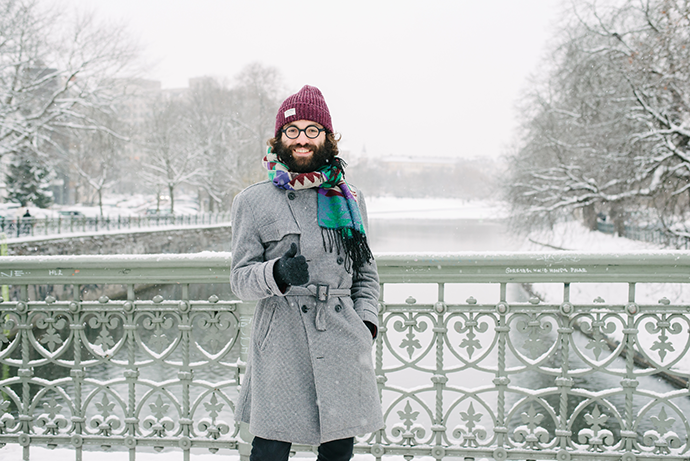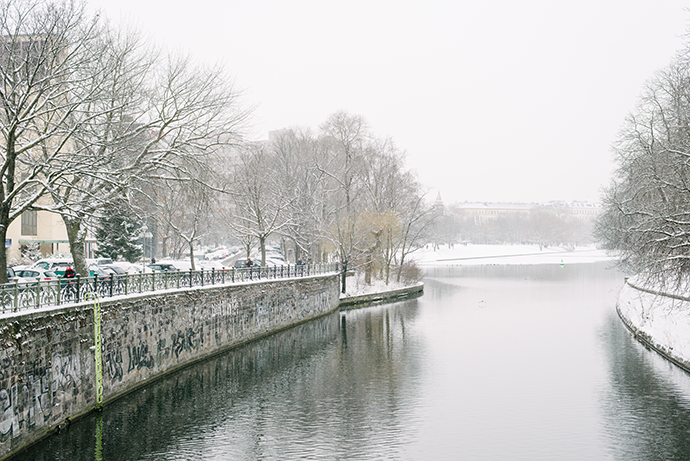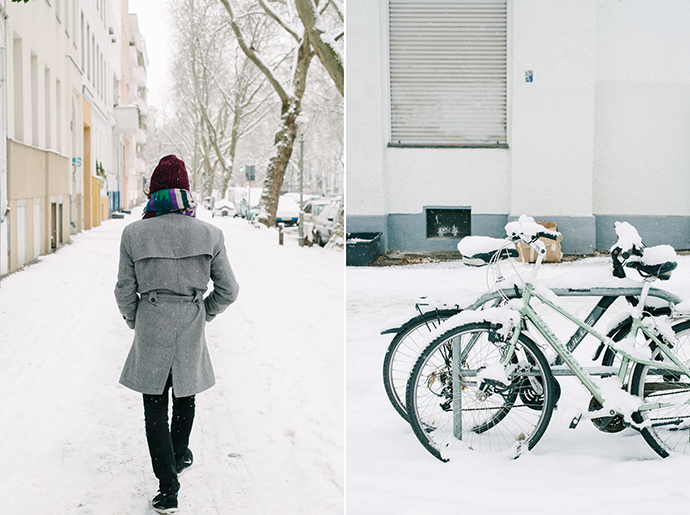 Gianluca strikes one as a person that can't pass people without high-fiving them. He really does that. 99 percent of the involuntary participants love it. True story. He doesn't really understand why people are crazy about pandas, though. To him they are neither that smart and nor really cute. Shit happens.
You can decide whether you wanna look like an idiot or just grow some balls and talk about your hearing loss.
Gianluca appreciates having a good time with the simple things. He really doesn't need a Ferrari or a luxurious stay in a five star hotel. It's getting to a point where he often feels guilty when he uses the shower for too long. This man doesn't just see himself in the world. He truly cares about the environment and other human beings, which is sadly a lost virtue amongst most mid-thirty metropolitan hipsters.
So, how does Gianluca feel about his hearing at age 33? Is he scarred, disabled or even damaged? Hell to the no. His life dramatically changed as soon as he started being open about his hearing loss. Nowadays he describes his situation as a condition somewhere in between a problem and a disability. Sure, it can get lonely at times, but it depends on how you deal with it. Do you accept yourself? Do you let people in? If you do, you will find out that no one really cares that their decibel range is greater than yours. They will hang with you no matter what. Duh. <3
WERBUNG // Dieser Beitrag ist von Mimi Hearing Technologies finanziell unterstützt. Danke dafür!