Hi Anne, where are you from?
I am from Nijmegen, the East of Holland. Right now I live in Amsterdam.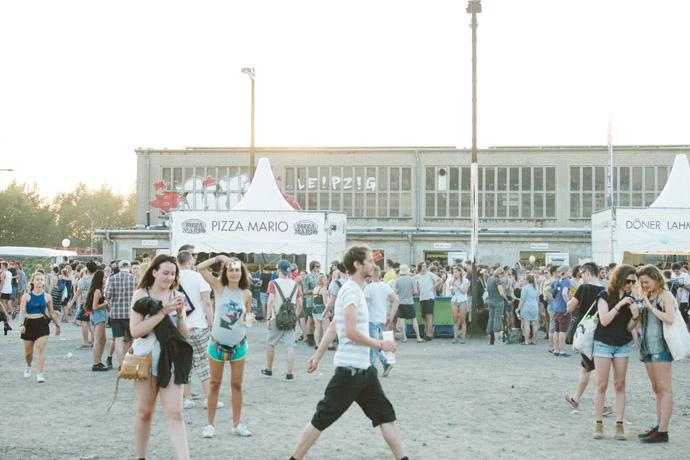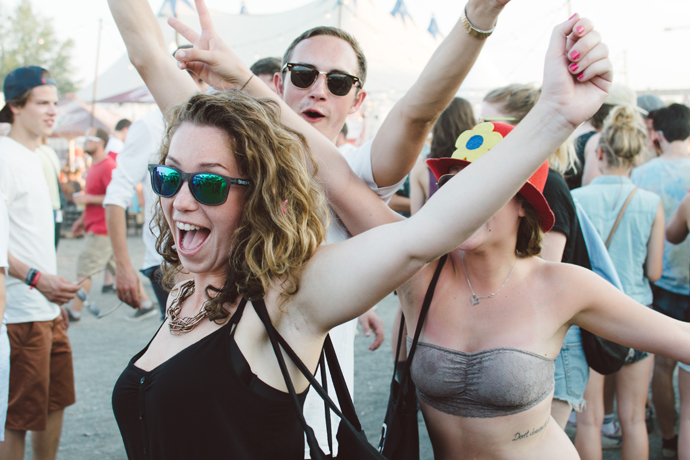 What did you learn?
I studied international development, focused on sustainable trade.
What do you do right now?
I advise companies on how they can work in third world countries in a more sustainable way.
What do you do on the weekends?
I like going to festivals or just hang out with my friends and go clubbing. That's why I live in Amsterdam!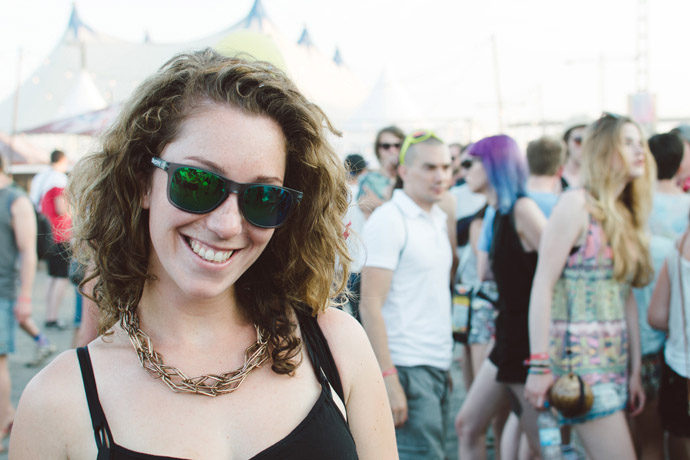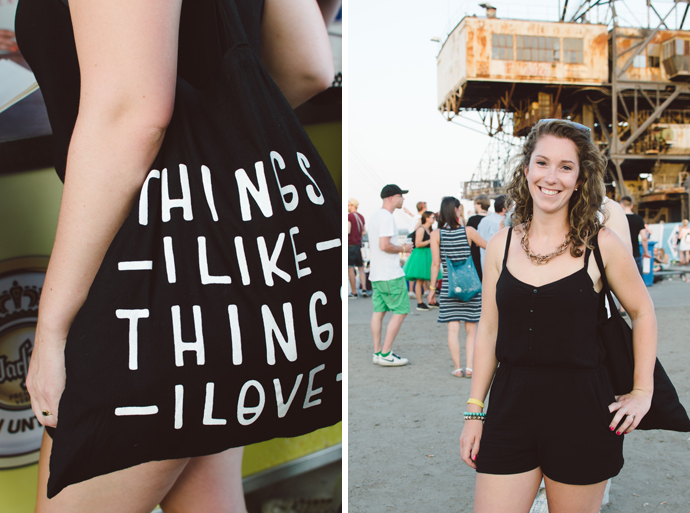 What are you good at?
Cooking and recognizing birds.
What are you totally shitty at?
Mathematics!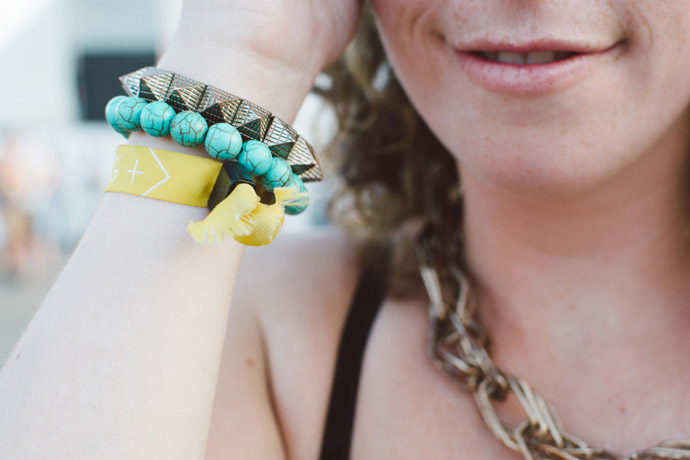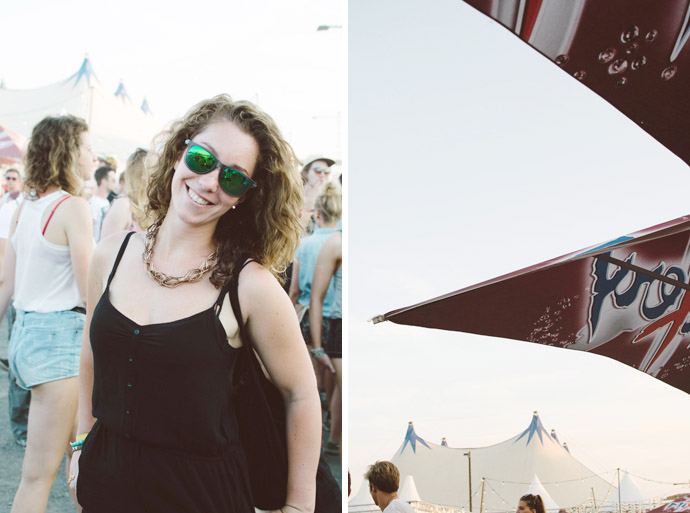 What are your top 3 festival items?
Good shoes, sunglasses and nice friends.
What is the hottest Melt! Festival act this year?
Dixon.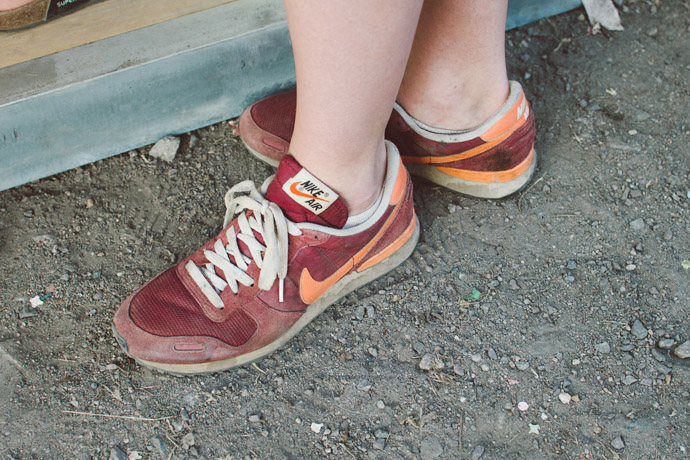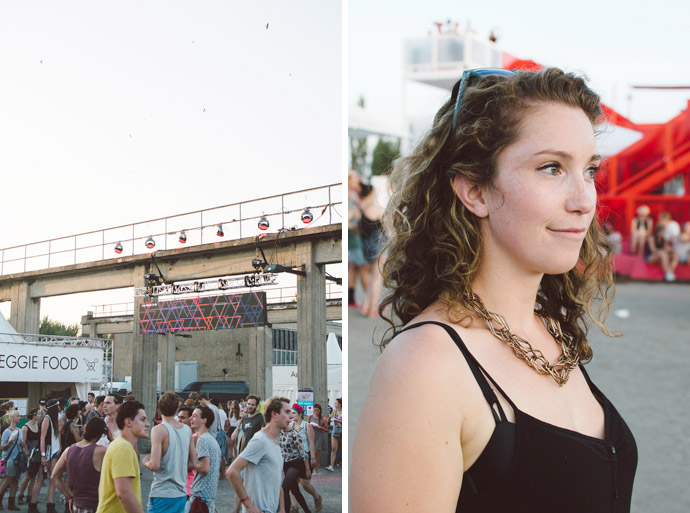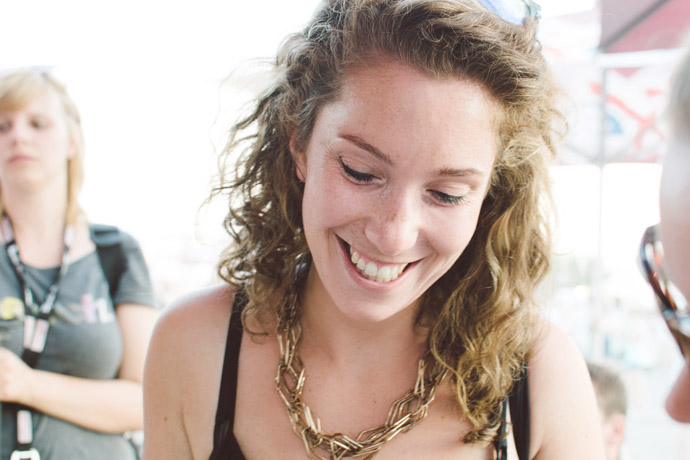 Why should someone date you?
Because I'm fun and adventurous.
Are you a fast sweater?
Yeah, but I think that's not a good answer. I hear guys like a girl's sweat after the gym, though. So be it.
Do you want to say anything else?
Let's be a bit nicer to each other!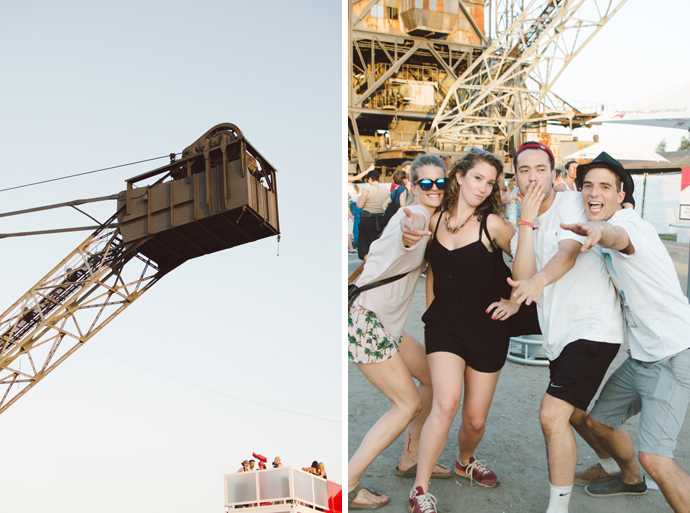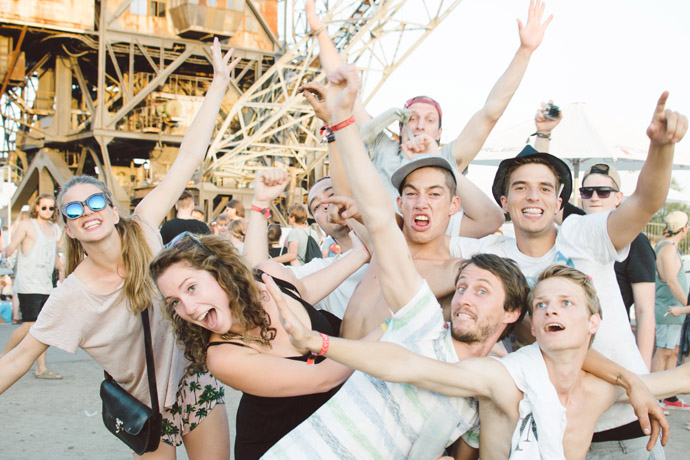 We took this portrait of Anne at Melt! Festival 2014. It was awesome. We had glitter, confetti and cheap booze. Peppermint schnaps was sold out. Damn. You can check out more hot Melt! singles here. 
Contact
Do you have a crush on Anne? Feel free to drop her a line:
This contact form will of course go straight to your chosen one's inbox. Nobody else will read it. In case this form doesn't perform the way it should, please send a message to kontakt(at)imgegenteil(dot)de and let us know who you want to get in touch with.